Coxy's Diary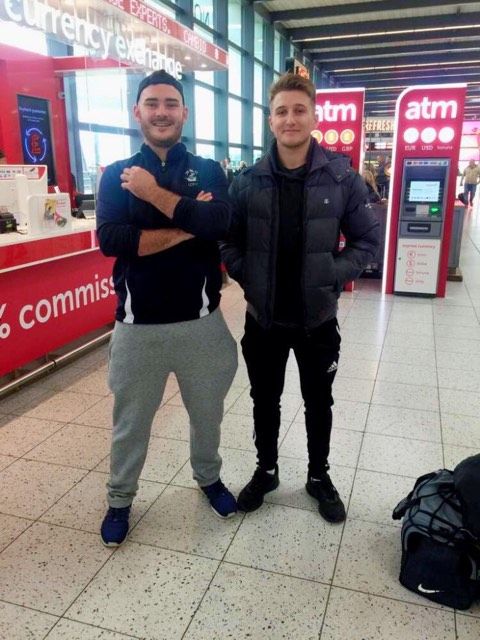 First team all-rounder Mac Cox has travelled to New Zealand for the winter to play cricket for North Shore Cricket Club in Auckland. We'll be catching up with him every month to see how he is getting on. Everyone at the club wishes North Shore the best of luck with him.


Start of the journey - 11/10/19
Hola,
I landed in Auckland exactly two weeks ago and have settled in brilliantly. Me and Elliot have been staying with some family friends of mine while we are waiting for our house to have its bathroom renovated. At the moment the journey to the ground consists of a bus ride and a ferry to reach Devonport, and the Domain of NSCC, so it's a bit of a trek.
As for the cricket, so far I've played 2 games for the reserves. After stating that I'm more of a batting all-rounder, I've had more of a role with the ball so far since being out here. You'd have thought that coloured kits and a white ball would've spelt disaster for someone of my pace out here, but it's gone well so far. Batsman obviously can't pick the Dan Rive style whiffers out here and which way it's going to swing. Grabbed 1 pole in my first game (stumps all over the place) and a couple of cheeky strangles down the leg side in my second game. I have to say it's bloody lovely having a wicket keeper that's willing to put some work in, and actually move to catch the ball every now and then.
I've been training with the prem squad and those boys bloody whack it! The standard of fielding in training is up there with anything that I have experienced, however it would be nice if it was transferred on to the pitch sooner rather than later.
On another note, the coaching has started up now with the spring camp just finishing this week. I've been allocated the U12s, so they will comfortably have the best chat in the league, and will talk out batsman for fun.
Auckland adopts the London pricing guidelines so I'm going to need to get a proper job pretty soon out here if I want to be any value on the circuit, however we have found an unbelievable club that makes the coco look a shambles. Add it to the long list.
Hope the winter doesn't heel too long for you boys, and I'll catch you soon.
Coxy
(RIP Monday Night Rocks)