March Newsletter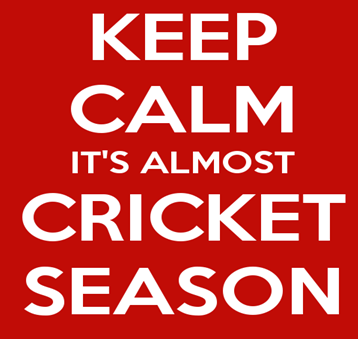 We're another month closer to the outdoor season but will it ever stop raining? We have plenty going on in the lead up to the season, and adult net sessions start this month.

A massive thank you to everyone that turned up to the greyhound night last Saturday. Your support is hugely appreciated.
Colts Registration Evening
We are holding the colt's registration evening on Friday 6th March, 7pm start. There will be a short meeting and then we will need parents to fill out forms for their children and pay the required signing on fees for their children. Fees are:
Under 13s and below - £45
U14s and above - £50
Two siblings under the age of 13 - £80
Two siblings over the age of 13 - £95
Sibling in both age bracket (one under 13, one over 13) - £90
Family Sub (Adult plus kids) - £100
Annual subs now include all summer training fees (Not match fees).
The bar will be open during the night, and it will be a good opportunity to meet the managers of the team's as well as fellow parents. If you cannot make the night then please request a registration form from Mike Askew or Dan Rive.
NO COLTS TRAINING ON FRIDAY 6th MARCH.
Poker Night
We're hosting our first ever poker night in the Pavilion on Saturday 7th March. Details are:
Buy in £10
Re buys £5 (until 9pm)
Blinds go up every 10 mins
Please arrive before 7.30pm in order to start at 7.30pm
Cash bar will be open until 10pm
Contact Zack Sanderson to enter or click going on our Facebook event HERE.
Indoor Training
Indoor training for the adults will be at Littlehampton Academy, 8pm-9.30pm, on the following dates:
Friday 13th March
Friday 20th March
Friday 27th March
Friday 3rd April
Cost per session is £3, everyone is welcome.
LCC FC vs Arun Church FC (Rearranged)
After last months postponement, our cricketers are putting on their football boots once more. We are playing local side Arun Church FC on Monday 16th March. If you would like to play, contact Dan Clarke ASAP. 7.30pm kick off at The Sportsfield.
NatWest Cricket Force Weekend
The annual cricket force day is on Saturday 28th March from 10am. Please come down and help get our ground ready for the season. Jobs will involve painting, putting up sightscreens and nets.
Annual Subs
Adult annual subs can now be paid for this season. Once again the prices have been frozen. And if you pay before May you can get a discount. Prices are:
Adult in full time employment - £80 (£70 before May)
Student - £40 (£35 before May)
Kit Discount
Surridge Sports are currently offering a discount of 10% on a bulk order, through Andy Greig, for 20 pieces of kit or more. If you are thinking about ordering kit and would like a discount then please message our Facebook page or contact Andy Greig directly or reply to the newsletter email. The discount will only apply if Andy has at least 20 items to order. Deadline for this is Friday 22nd March. The club shop is HERE.