Friday Feature - Will Kitchen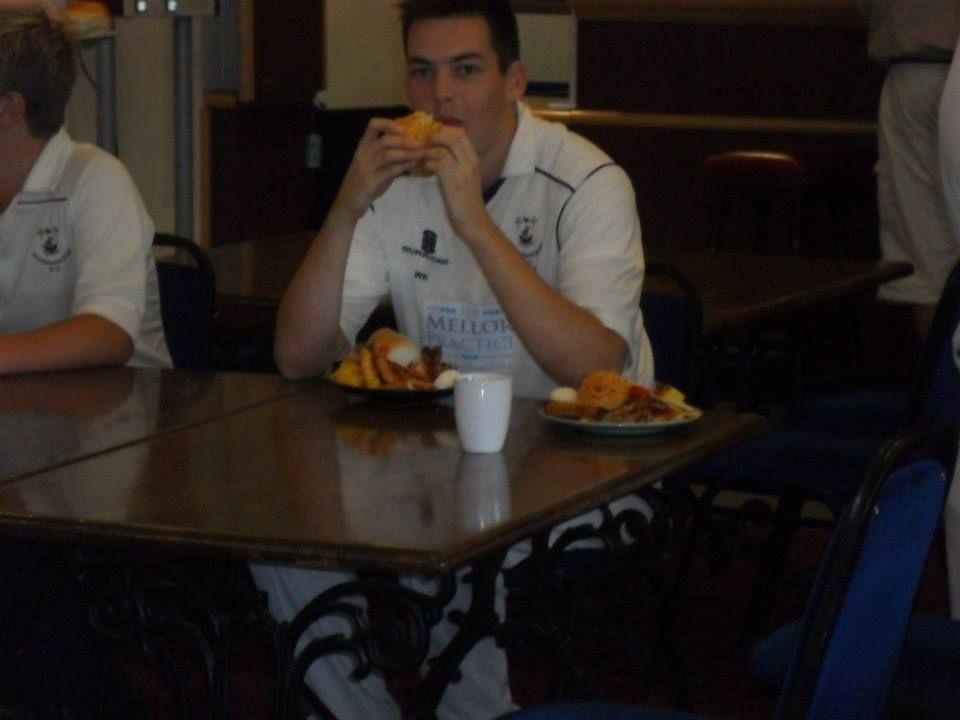 Hello Will. How are you, and why have you returned to cricket this season?
Hello, I'm good thanks. Thought I'd make a return to playing as it's been a little while and I'm now free on Saturdays
Are the rumours true this is down to cafe 72 closing due to Mike Askew taking his business to our new sponsors Chopsticks?
Those rumours are false, cafe 72 is still very much open for business. I recommend the Halloumi salad and I'm sure Ryan Budd would agree.
What are your personal aims for the season?
This season id like to have a few decent innings with the bat but my main aim is to take a 5fer
Favourite ground?
Played at a lot of different grounds but you can't beat The Sportsman.
Least favourite ground?
Least favourite ground is East Preston, the boundaries are too short for my bowling.
Which opposition makes the best tea?
None have been that memorable however Billingshurst's hot dogs should be worth a mention.
Your favourite ever game?
Favourite game would be the top of the table clash against Middleton a few years ago and winning the division on the last day of the season against them.
Your favourite ever performance by yourself, batting and bowling?

I don't think I'll ever top the time I took 6-14 with a hat-trick as well (that was in under 12s)

Worst moment in cricket?
Anytime I've been sat in front of the scorebook with a pen in my hand.
Best player ever played with?
No special names really although I was in western warriors for a little bit with Mason Crane and he's now playing for England

M People or Drake?
M people (moving on up is timeless)
Did you ever troll people on the battrick forum?
Yes, maybe, no comment.
Favourite sandwich filling?
Either cheese and pickle or tuna and cucumber. No white bread though.
Any last words
Yes