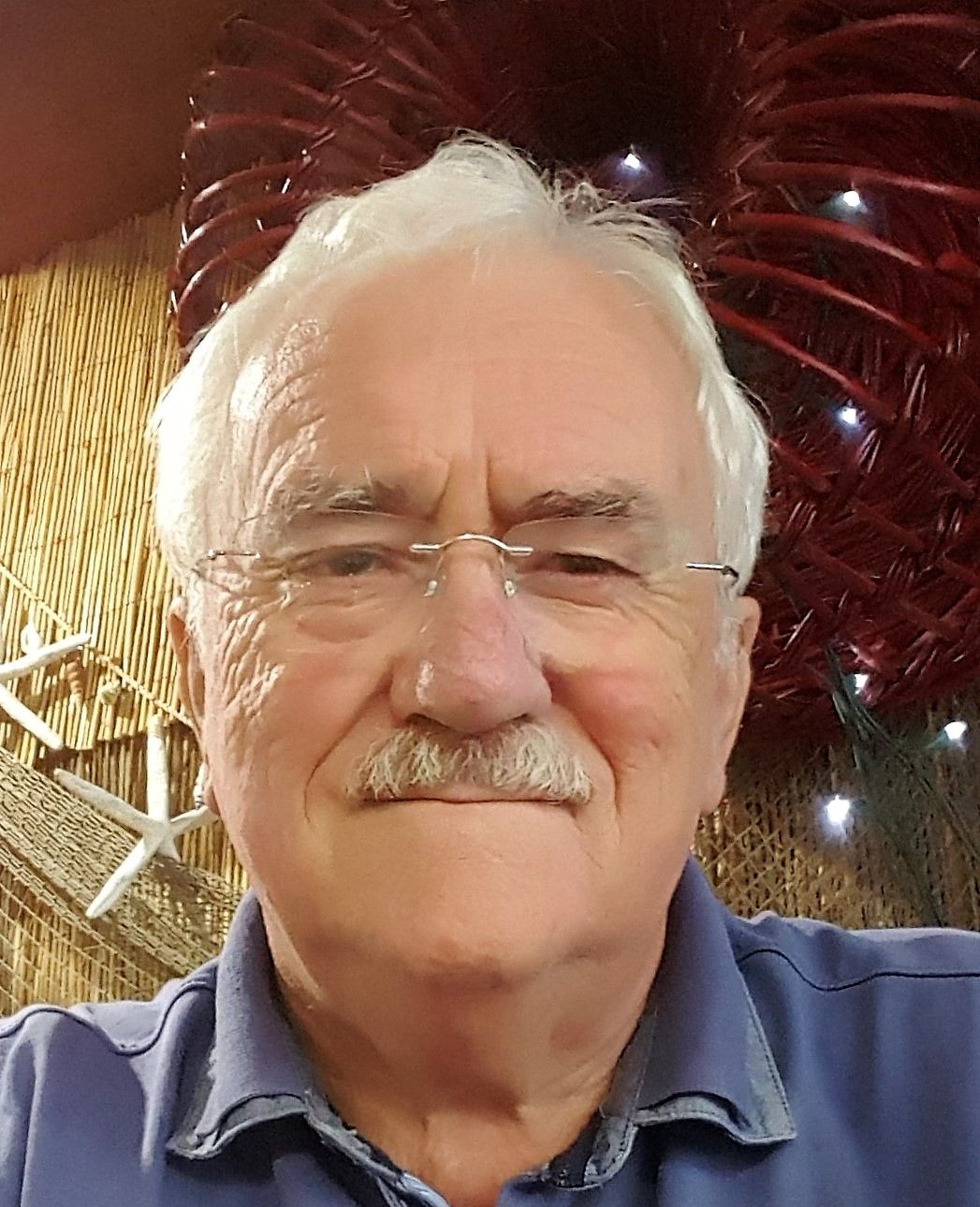 Littlehampton Cricket - Umpires and Scorers - By Club President Hugh Milner
Over the years, I have enjoyed and suffered from many umpires. Some good, some not so good, but all of them invaluable in fulfilling a role that is so vital that cricket could not have been played without them. I have never questioned the integrity of an umpire, but their eyesight is another matter.
Equally important are the scorers who in the old days used a pencil and a scorebook with tin plates, some rusty, some with the hole for hanging up either non-existent or damaged unable to be hooked onto the nail. And then the scorers graduated to coloured pencils; with the pens laid out in a precise order so that they were easily found. With great advancement, the majority of scorers now use a computer to score and there are some with direct links to the Clubs' websites can not only up date the website with a ball-by-ball account but also some have even linked to cameras behind the bowlers' arms to show a visual presentation of the activity.
There are probably many that I have forgotten and I apologise, especially to the current officials but I have only included the umpires and scorers that officiated when I was playing.
Peter Collyer – Peter was an Australian, who worked at the Glasshouse Crops Research Institute in Rustington as, I believe, a scientist. He was as precise in his umpiring responsibilities as he must have been as a scientist. Always giving the impression that he was proving a chemical formula before reaching a decision. But Peter was one of the most honest umpires you would ever come across – I suppose all umpires will say that they always display unbiased integrity in all that they do. But they are only human. Peter used to say to me after a batsman was palpably LBW – "You're bowling induckers! You cannot get LBWs". So many genuine wickets lost and not recorded in my career statistics. But Peter was certainly an umpire that you could trust to give exactly what he saw.
Bill Crout – Bill's son, Malcolm, was the Club captain way back in the 1960s and rumour has it that Malcolm, opening the batting, nicked to the keeper. A great appeal – How's That – was turned down by Bill. The wicket keeper, with extreme annoyance, threw the ball away with some force. The ball travelled to the boundary whereupon Bill signalled four leg byes. Malcolm, who had been running for these apparent extras, said to his father – "I hit that dad". Bill replied – "Did you son?" And turning to the scorers, called out – "Not leg byes. Four runs for the batsman!" Bill wore the customary white coat which, as was the fashion in the 1950s and 1960s, stretched almost to the ankle. I am also sure that for him to have enjoyed the game he had to signal a wide, a no ball and one short in every match he officiated.
Alf Doble – Alf Doble was a legend – he was one of those people that every Club needs and dreams of having. Any odd job that needed doing – anywhere – in the pavilion, the changing rooms, the ground – Alf would be there and do it. His wife played Ladies Cricket for Sussex. His umpiring was entertaining to say the least. Players used to say that he did things by numbers so bowlers got a few early appeals in to test the theory – it sometimes worked. I can remember, at Middleton, that he had an exchange of views with a Middleton umpire, again when I was the captain of the 2nds. I was the bowler and had to bowl the last ball of the game. The Middleton team were nine wickets down and needed four to win. Littlehampton wanted that last wicket, also to win. The Middleton batsman came charging down the wicket to have a go at this last ball – but you don't do that to the Inducker! He missed the ball; Johnny Wolstenholme, our wicket-keeper took the bails off – we all appealed – the batsman was still struggling to get back to safety when the Middleton umpire at square leg said –"I'm awfully sorry but I wasn't concentrating. I was in another world" I can't give him out" Well you can imagine what we thought and perhaps what we said, but Alf, who was at the bowlers end, said to his colleague – "If you would like my view, the batsman was out". But even that couldn't persuade the sleeping umpire to change his mind.
Trevor Drake – Trevor was an airline pilot who was also a highly qualified umpire. Indeed, he is now an umpiring instructor and examiner. A very quiet and kind man who would never let anything upset him. I remember captaining the 2nds in a League game (I won't mention the opposition but they came from the north east of the County). They were very vociferous in the field and appealed for everything. I could hear some of the comments being directed towards Trevor and so walked to the boundary so I could hear more of the comments. They were really over the top so I called out to Trevor and asked if he was happy with what was happening. He turned around and smiled and said "What comments?" It hadn't fazed him at all but things quietened down a lot after that.
Ken Green – Ken was a regular 2nd Team umpire and travelled down from Crawley every week to umpire. He was another umpire who didn't suffer fools and you would soon be put in your place if you questioned any decision. He did have an annoying habit of taking a very long time to indicate his decision. You always knew that he was giving it some thought – he lowered his head, moved it towards the batsman and then said out or not out. On many occasions, batsmen had started re-marking their guard again before having to be informed that –"You're out mate".
Liz Haynes – It was not very often in the 1980s and 1990s that you came across lady umpires but Liz was a very efficient and well-qualified umpire. She was a Goring member but loved being a part of the game and decided to umpire at Littlehampton rather than to embarrass her husband who was a Goring player. I can remember two instances where Liz was involved. The first was at the Sportsfield when we were playing Three Bridges CC 2nds. The Three Bridges captain was the non-striker and his partner pushed the ball towards mid-on and called for a single. Tony Rowe was at short mid-wicket, bounded in, full of vocal energy, swooped onto the ball and shied at the striker's wicket. The TB captain who was halfway down the pitch saw that the ball was on the way and that the continuation of his innings that afternoon was at risk, swung his bat at the ball and hit it away from the target. I was fielding at fairly deep mid-on and the ball was going to hit the stumps. We all appealed and Rowey was even quoting the precise Law in the loudest appeal of all of us. The two umpires met and discussed the incident and to cut a long story short, gave the TB captain out. Whereupon, he demolished all the stumps as he departed. It took Liz several minutes to re-establish them. The second incident happened at the Saffrons, Eastbourne in the days when the ornate Victorian pavilion was on the south side of the ground. It was a large pavilion with the changing rooms at the back. We were advised that there was a wedding reception booked but it should not inconvenience either team. We were fielding when the wedding guests arrived – a stylish wedding – with guests in morning coats and top hats. Rather than staying in the pavilion, the guests gathered at the side of the pavilion with champagne flowing with other intoxicants. Suddenly I noticed one of the male guests running across the pitch, completely naked except for a top hat. He did the usual streak – arms and legs akimbo; jumped the stumps at the striker's end then proceeded to the bowlers end. The end where Liz was standing. The streaker flourished his hat, bowed and then ran off back to the wedding party. After the game he apologised and said he had not realised that the umpire was a lady. Liz responded – "Don't worry – I saw nothing to upset me!"
Dick Pordham – Dick was Nick's father and again, one of the most genuine umpires I have come across. I don't think Nick enjoyed bowling at his father's end. There would certainly be no bias but and decisions would probably have been even more in favour of the batsmen! But I recollect that in one game at Three Bridges CC in Crawley, Malcolm Lock was bowling and took a wicket with the fifth ball of an over. The new batsman came in took his guard and saw out what we thought was the remaining final ball of the over. But Dick didn't call over; so Malcolm bowled another ball; and another ball; and another. In those days you didn't always have competent umpires at the other end – they never seemed to talk to each other or consult. In the end, Malcolm bowled an eleven ball over before having a few words with Dick. Apparently, Dick had inadvertently started recounting his counters from one pocket to the other, not remembering those already counted. Dick always rewarded himself with a Hamlet cigar, washed down with a pint of beer. It was very unfortunate that Dick succumbed to cancer shortly after retiring from work.
Phil Tozer – Memory man Tozer – a person who always seems to recollect situations that had occurred many years ago with precision and in great detail. Mind you, my memory is so poor he could tell me of a catch I dropped in 1969 or received a first-baller in 1975 and I would have to believe it, however unlikely these events might have been. Phil is another umpire who delays giving a decision until he is absolutely sure the decision is correct. You can't fault that but a certain Three Bridges player missed the first "Out" decision and having turned his back on Phil and missed the second display of the "the finger of fate". He couldn't believe it and made his views quite clear. It didn't help when a number of Littlehampton players reminded him in no uncertain terms, where the pavilion was and "don't get lost on the way back". I cannot remember many matches where I played and Phil umpired. One comes to mind – it was in 2013 and the 2nd XI must have been desperately short of players as I was called up to play against Horsham 3rds. Phil was umpiring at the end where I was bowling but I regret that none of my inarguable appeals for LBW were given out by Phil. Somewhat surprisingly I took 4 for 47 in 15 overs but was then dropped !
Colin Treagus – Colin is another of those individuals who does much behind the scenes. In his day he rebuilt the Croquet Club pavilion when the Club moved from the west of the ground to the east boundary. He also constructed a work shop/store for the Musical Comedy Society. Always renowned for his thick woollen sweaters – worn whatever the weather. He moved to umpiring from being a player who could bat, bowl and keep wicket as statistics will indicate. As an umpire, he seems to have had a policy to restrict the number of "LBWs" he gave to a targeted figure and it was always a welcome sight to see him respond in the affirmative to an appeal for leg before.
Bill Watt – Another character who gave what he saw but if in doubt he was, after all, a Littlehampton umpire. Perhaps that's unfair but there was an occasion when we were playing Bognor Regis 2nds at Littlehampton in the days when the pitch dusted up quite considerably in the vicinity of the batting creases. We were batting and Bognor had a bowler was out to prove he was the fastest ever seen at Littlehampton. He kept putting Bill under pressure with constant appeals. In the end he called Bill a so-and-so cheat and kicked a pile of dust over Bill. At the best of times Bill had a very short fuse but this time it was already ignited. He grabbed a stump turned and walked to the bowler and in very colourful language explained that if the bowler did anything like that again the stump would disappear up his backside so far he would need surgery to extract it through is mouth. In two other games he also got controversially involved with the opposition. In the first game we were fielding and the batsman whipped the ball off the leg stump like a bullet towards square-leg where umpire Bill took a blinding catch; realised what he had done; threw the ball to the ground, shouting – "F * * k". I was bowling on the second occasion and the ball struck the batsman on the pads. I didn't have to appeal – Bill did it for me – and then refused to give the batsman out.
Just as umpires play a vital and irreplaceable role in cricket, the duties undertaken by scorers don't full far behind this level of responsibility. Generally speaking, the Littlehampton CC has been fortunate in the scorers who were available. This might be surprising when you appreciate that for many years a score box or room has not been available. The two storey score-box, adjacent to the tennis courts, was erected in 1955 in memory of a long-standing member of the Club – Joseph Marshall – who was the President at the time of his death. When it was decided to install an electronic score-box fascia it was hoped that a replacement box should be recreated from the former facility that still exists to the north of the Clubhouse. Whilst we're in lockdown, perhaps that can be a task for a few volunteers to convert that building into a comfortable working area with electricity and lighting. Trying to remember all the scorers who performed their vital tasks for the Club, in matches that I played in, was not an easy task but those I can remember are shown here in alphabetical order.
Anne Cool
Anne was the mother of Barry Cool, a talented young cricketer who, I believe, is now playing for Worthing. Anne was also the Secretary for the Littlehampton Cricket Club for part of 2000 when she resigned and I had to takeover the role.
Sid Farenden
Sid was the Godfather of Dave Peacock (aka Mini Gatt). He scored for the few seasons that Dave Peacock played. Sid wrote a book in 1994 entitled – A Sussex Life – 86 Not Out. The book was about life in Barcombe where, at the time of publishing, Sid had lived for all his 86 years. Lots of cricketing anecdotes as well.
Pete Henry
Pete was a very keen and enthusiastic supporter of cricket and football but he had a close affinity with the Littlehampton Cricket Club. Always very willing and great company. An uncompromising supporter of Brighton and Hove Albion FC and the Albion nearly always took precedence if there was a conflict.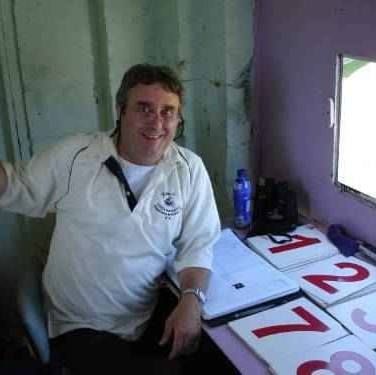 Alison Merrien
Alison was Tom Merrien's mother and scored for the 3rds/4ths wherever Tom was playing. A very efficient scorer with coloured pens – something of a rarity in that level of cricket where you were lucky to have a scorer. Tom's dad sometimes came along and appeared to a close analyst of Tom's performances.
David Murray
A very precise scorer. Brother of Ian Murray and uncle of Stewart Murray.
Alf Price
Alf was always willing to score and did so for many of the 19 years that I captained the 2nd XI. He wanted a lift to away matches but that was never a problem to get someone to score.
Ben Steppel
Ben was the Littlehampton Cricket Club scorer for a number of years as well as being a sports reporter for BBC Radio Sussex and for Spirit FM. A former cricketer with Lancing Athletic (he once took 6 wickets in the Worthing Evening League against Valleyfield). Also a football referee but when health issues affected his ability he turned to journalism and scoring for LCC. He had a huge character and I often had to give him a lift home great challenge to the integrity of my car's suspension. He also worked in the same Bank as my wife and was also known there for his enthusiasm for sport. It was extremely sad when he passed away in his sleep in June, 2007. Ben's ashes were interred in front of the scoreboard.
Frank Strong
When I joined the Littlehampton Cricket Club in 1966, Frank Strong was the only scorer as there was only a single Saturday team and a single Sunday team. Frank scored in the old score box – where the electronic board is now positioned. There were two windows and just outside of Frank's window was a hook. Whenever a batsman was nearing 40, Frank positioned a miniature model of a Watney's Red Barrel appeared in the window and when the batsman reached his 50, the barrel was positioned on the hook. This was an indication to Joan Newell, who was the Manageress of the Cricket Pavilion, and to all players and spectators that the successful batsman had earned a free pint of Watney's Red Barrel. I cannot recollect any bowler ever being awarded such a prize but I did get a free pint for a hat-trick!
Tony Went
Tony was the father of David Went who was the most promising colt batsman that I can remember. Tony was head of mathematics at the former Littlehampton Community School and his scoring had to be accurate and balance or else one of his pupils would have made a comment. Some did and lived to regret it.
This Memory Lane of the Umpires and Scorers of my life as a player with the Littlehampton Cricket Club is as complete as my memory permits. I have probably missed some and to others of recent years who have been missed from this recollection, I apologise.