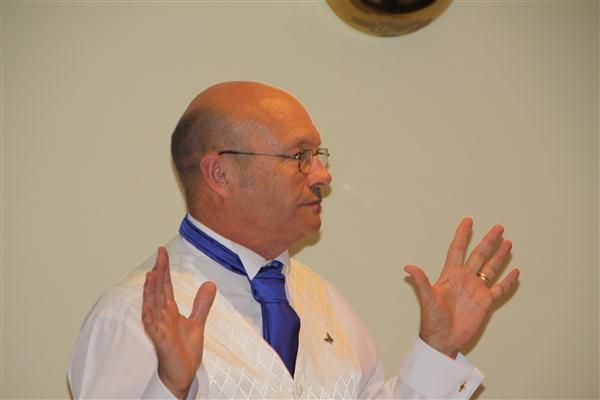 Fifty one years ago this weekend! It's time to go back a wee bit further in time folks!!
Littlehampton Gazette headlines, 30th May 1969: YOUNG SIDE BEATEN BY 94 RUNS.
First paragraph: "What was probably the youngest side ever fielded by Littlehampton represented the A team at Fulking on Saturday where they were beaten by 94 runs.
The weekend of 24th/25th May was memorable, (well for me anyway!) In searching through old records to remind oneself how good or bad one was, ( I think I break even on that one!) obtaining the actual score sheets has been sometimes almost impossible. It seems the club have not maintained the second team records, which I find both strange and most irritating, especially as the match in question was away to Preston Nomads Cricket Club 2 nd X1. They were most obliging in that respect. I 'phoned them asking if they kept such records, going back to the 60's. I was given a number of a chap who could help, and after some deliberating as to the likely dates, (which originally I thought was 1970), and receiving an e-mail from him saying he had searched that year AND 1971 and 1972 without success), I stumbled across a 1st X1 Sunday scorebook, courtesy of Tony Chapman who also had supplied the 1st X1 (Saturday fixtures) from 1950's through to 1980's.
In this Sunday scorebook I came across the fixture versus Botwell Wanderers, against whom I had taken 5 wickets for just 13 runs in 6.2 overs! I had always remembered that this had taken place the day after my debut as 2nd X1 skipper away to Nomads, and there was the date, 25th May 1969. In the original e-mail reply from my Nomads contact, he has expressed surprise that someone of my age was surely too young to be skipper. Now that DID give me a feeling of pride; and I was absolutely delighted when he found the score sheets for the game, a whole year earlier!
The circumstances of my 'debut' as 2nd X1 skipper were a little unusual. I had not expected to 'take the reins' at any time that season, but a Thursday evening 'phone call from (the late) Eric Puttick stating he was unavailable that Saturday came as a shock. Talk about being unprepared, I even had to ask Nosha Khambatta to play when he was originally my umpire, due to a shoulder injury! Poor old Nosha; his English was very comical, and he later earned the nickname from (the late) Dave Hitchman, of Nosha Cam Bat Better! But Eric had been the 'rock' of that young side, as he was like a father to us all. His calmness in ANY situation would carry you through any trauma, for instance the daunting prospect of taking on a team/club that was well advanced in terms of development, and therefore confident in their ability.
However, I had no Eric, and only Nosha (who was in his 40's) and Tony Buckle (mid 20's) had transport, and to this day I cannot remember how we managed to get there, let alone play and get back home!
I cannot remember the Nomads captain's first name (T. Ball) so Terry will do for now! The wicket was rain affected as their groundsman had removed the covers early that morning for some reason, and it rained for a few hours I recall. I explained to 'Terry' my predicament in the lack of experience in my team, so we agreed that his side should bat first to 'make a game of it'. In those days, (preleague) you simply took tea between innings, and if we had batted first, I imagined tea would have been closer to lunch!
Now, I am NOT one to dwell on statistics; the fact that our opening bowler took 7-49 including two caught and bowled, off 16 overs is beside the point. My young team was made up of 9 teenagers. Notable among them were a number of guys who progressed well later on, namely my opening batsman, Roger Hawkes, who managed a duck that day, out second ball, (bowled) but who managed his maiden ton the following season during cricket week; Tony Rowe who managed a duck within two minutes of arriving at the crease, and who went on to represent the 1st X1 in the Sussex Premier League as opening batsman and left arm spin(!!); David Kendall, introduced to the club by his friend Paul Butcher (a future no.3 and 1 st X1 captain), and although favouring football (excellent creative midfielder), David top scored with 15, and took 2-59 off 17 overs, opening with his skipper; and my good friend Clive Gordon, who opened with Roger, scored 7 and kept wicket! Tony Buckle managed 10 and myself just 8, bowled by Bruce Birch, who also had played for our 1st X1, either before or after this match. Very nice fella I seem to remember, and so unanimous in victory.
Nomads has totalled 152 for 9 incidentally.
So that just goes to show that even in a disastrous outcome, you can learn and profit. I suppose I was 'cornered' by a difficult situation (to say the least) but 'came out fighting'. I tried something different with my bowling to suit the conditions; and it worked….on both days! Twelve wickets for 62 off 22.2 overs in a weekend was good, but I know it was a one-off!
I believe that we ALL can achieve more, if only by having the confidence and determination to do so. Aim for the sky and you might JUST hit the ceiling, as they say.
Or to repeat what was printed above the late Mike Bamber's desk (former Brighton and Hove Albion chairman in the 1970's) on a beautiful watercolour of two seagulls in flight…..'They can because they think they can'. HOWEVER, I disagree with that statement. It should read….'They can because they KNOW they can'.
I rest my case.
Phil Tozer